Nations Direct Title Agency is uniquely positioned to be one of the Nation's premier Title and Settlement Company for the following reasons:
Offers effective title and settlement services on a nationwide basis from a quality-controlled centralized location
Goes above and beyond to deliver exceptional customer service to all levels involved in the transaction, with ease and convenience
Is dedicated to the constant education and training on industry compliance, laws, practices and caveats
Is piloted by outstanding, award-winning leadership
Is partnership driven – performing within the guidelines set forth by our partners
Offers a unique technical advantage with custom transaction software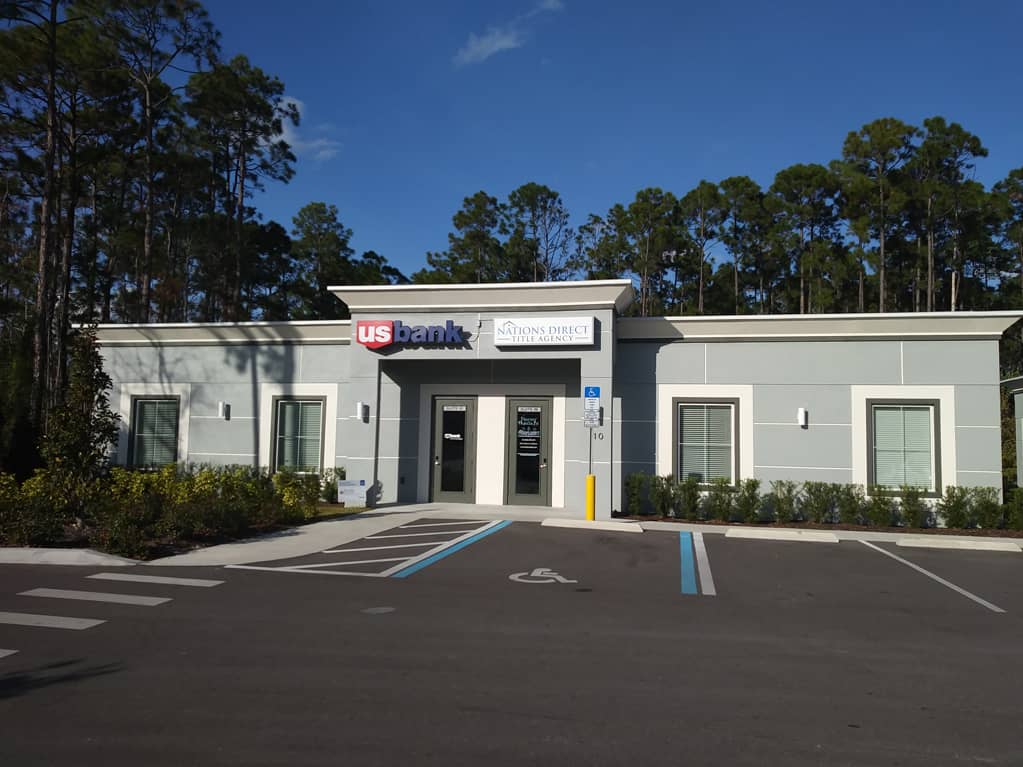 Offers effective title and settlement services on a nationwide basis
Nations Direct is a full service title and settlement service agency who does business on a national basis. With employees averaging 10 years in the industry, our experienced team successfully services and coordinates transactions for every state from our centralized location. Our staff is knowledgeable, reliable and trained to offer fast, easy, hassle-free service.
Exceptional Customer Service, Ease and Convenience
At Nations Direct, our overriding mindset is to deliver unsurpassed customer service. All facets of our business fall in place if we constantly over-deliver in service to our clients and partners. To be successful at customer service, we know we have to understand the way our clients operate and their expectations for communication. Through an up-front client assessment process, we establish customized operating procedures that are communicated to each employee, resulting in a smooth transaction process and satisfied customers. We offer an online solution that easily gives secure access to our transactions 24 hours a day, seven days a week, and our staff provides after-hours contact information that we encourage our customers to utilize.
Signing Agent Services
The majority of our closing agent services are provided through an exclusive Nations Direct database of closing agents and closing attorneys which have been established over the past 17 years of operations in the industry. Having this well-trained, experienced network has allowed us to maintain knowledgeable, professional and courteous individuals – a "must-have" in this business. Our exclusive database consists of closing agents in all our licensed and work share states. When necessary or requested, we work with a few carefully chosen national notary services that have consistently provided professional and reputable closing agents.
Dedicated to industry education and training
Our deep experience has lead many on our team to handle even the most difficult, detailed-ridden transactions. However experience alone isn't our only education. We recognize the importance of remaining educated on today's laws and compliance issues, training on any new facets of the industry or technology, and being aware of caveats that we could face. We are dedicated to learning and growing to continue to be effective and compliant.
Piloted by outstanding, award-winning leadership
Nations Direct is lead by Erica Bertrand, an award-winning performer in the industry for over 27 years. She has proven her abilities and success by building and leading successful title and settlement organizations, and establishing corporate partnerships with companies like Chicago Title, Countrywide, Fidelity National Title Agency and a host of others. Ms. Blanchard has built a dynamic team at Nations Direct whose members are able to tap into years of experience in the mortgage, title and real estate industries. The entire Nations Direct team, guided by Erica Bertrand, is highly regarded by significant industry players.
Partnership driven
The team at Nations Direct understands that our client is more than just our direct relationship with the lender. Our client's clients are just as important to us because they are important to you. We strive to understand your operations, your communications and your abilities to serve your customers so that we can help you to be successful to the front-lines of your business.
Technical advantage with custom online transaction software
Nations Direct utilizes a unique custom online technology solution to input, manage and communicate transaction details to effectively and efficiently deliver our services. Anyone from anywhere in the U.S. can use our online ordering process through our website at www.nationsdirect.net, or can email orders to orders@nationsdirect.net.
This process provides the ability to communicate, track, and create detailed reports that can be shared with all given access at any time. Our system was developed to support the customer service requirements we have self-imposed. Our custom program can interface easily with other software solutions, or can be further customized to meet any partner needs.
If you do not have a user name and password for our on-line ordering please contact our office at
1-877-236-2973
.
Nations Direct Title Agency
110 INTEGRA BREEZE LANE,
SUITE 1B,
DAYTONA BEACH, FL 32117
Nations Direct Title Agency
8080 SPANISH FORT BLVD,
SUITE C,
SPANISH FORT, AL 36527
Nations Direct Title Agency
3705 DAY STREET,
HARVEY, LA 70058
Corporate/Production Center Office
110 INTEGRA BREEZE LANE,
SUITE 1B,
DAYTONA BEACH, FL 32117
8080 SPANISH FORT BLVD,
SUITE C,
SPANISH FORT, AL 36527
3705 DAY STREET,
HARVEY, LA 70058