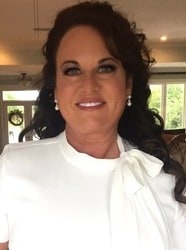 ERICA BLANCHARD
President and CEO
Read Bio
In 1994, Ms. Blanchard began her first Title Agency in the State of Louisiana.
In mid Spring of 2002 Ms. Blanchard and her family relocated to Florida.
Due to the continued excellent service provided by Ms. Blanchard and her team of professionals, along with a large clientele following along with her efforts to grow a vast new clientele base, business rapidly grew!
This was a challenge that she was very happy to achieve. Her desire to reach goals and exceed client expectations has been, and still is, always rewarding.
Ms. Blanchard has enjoyed her life of raising a family, growing a successful business and she greatly respects and appreciates her devoted clients.
Ms. Blanchard was able to grow a single state title agency into a multi-state agency in less than four years.
Ms. Blanchard's clients were not only locally owned and operated lenders and realty companies, but national as well.
Her achievements were highly noted in the community as well as with her national title insurance underwriter.
Erica Blanchard, is focused on her goals and desired achievement of uniting her company and staff with individuals and companies who can recognize and appreciate Nations Direct Title's Platinum Service and Integrity that surpasses all Expectations."
Armed with a staff of highly trained, knowledgeable, professional, courteous and respected individuals she is certain that Nations Direct Title Agency, LLC., is the solution to the title industry issues at hand today.
Ms. Blanchard's passion for protecting her client's most valuable asset, extends down through out each team member of Nations Direct Title Agency, it shows in the service and attention to detail and protection of non- public information, provided to each and every customer.
Ms. Blanchard now resides in Orange Beach, Alabama where she currently operates the Alabama office, and after a rewarding week in the office, she is pleased to be able to enjoy time with her family, beautiful grand- daughter along with boating, fishing and relaxing on the water.
INDUSTRY AWARDS AND ACHIEVEMENTS:
Through the leadership of Erica Blanchard she was also able to achieve Presidential Status in the years 2003, 2004 and 2005 from Chicago Title Insurance Company. Being first ever title agency to achieve Presidential Status in the first year of doing business in the State of Florida.
Ms. Blanchard also was awarded with the "Excellence in Service Award" from First American Lenders Advantage. This award was presented to only a handful of title agents nationwide.
Licensed Title Agent for the State of Louisiana – 1994
Licensed Title Agent for the State of Mississippi – 2006
Licensed Title Agent for the State of Florida – 2002
Licensed Title Agent for the State of Alabama – 2006
Licensed Title Agent for the State of Colorado – 2007
Community Educational Training:
Invited as a speaker/trainer at various new home buyer seminars throughout Louisiana from 1995-2002, hosted by local real estate agents.
Invited speaker/trainer for new home buyer seminars held by the Parish of Orleans and Parish of Jefferson New Home Buyer Community offices.
Community Service:
Ms. Blanchard gets great satisfaction giving back to others in need in her community. In the past she has reached out to Habitat for Humanity in order to provide holiday meals and Christmas gifts for families in need.
Ms. Blanchard has previously partnered with local radio stations to provide backpacks and school supplies for children.
Ms. Blanchard also supports the Salvation Army's Angel Tree by donating gifts to children for Christmas.
She has also reached out to the local police department and donated bullet proof vests for the canine unit.
Ms. Blanchard is also a proud donor to St. Jude Children's Hospital.
All of this sounds like just a big pat on the back now, doesn't it? Bios are not something Erica is fond of, especially for that very reason, as knowing her personally certainly reflects the humble, down to earth, life loving person that she is, all this other stuff is well….just Lagniappe! ( a little extra…)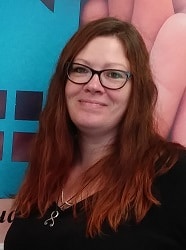 SHALA MAYBERRY
Operations Manager
Read Bio
I have had the pleasure of being a part of the Nations Direct Title Agency family since 2012. Working with our clients and homeowners has been thoroughly rewarding for me and I look forward to continuing my career with NDT for many years to come. I attended Daytona Beach State College and am a licensed title agent in the State of Florida. When I am not working, I enjoy going on adventures with my daughter to local amusement parks and festivals in Central Florida. My hobbies include reading, fiber art, and listening to my daughter talk about Youtube.
110 INTEGRA BREEZE LANE,
SUITE 1B, DAYTONA BEACH, FL 32117